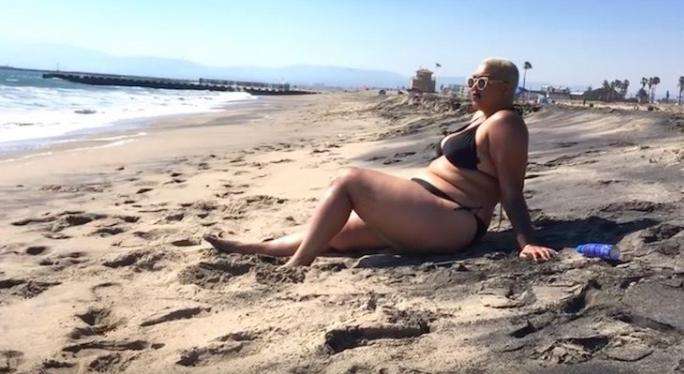 This Woman Just Wore A Bikini For The First Time And Is Inspiring Everyone
Donamix Community
2018-01-20
3189 Views
Society
I think it's safe to say that we all have insecurities about our bodies.
However, that didn't stop one brave woman named Jazzmyne Robbins from overcoming her fear of wearing a bikini for the first time.
Buzzfeed recently posted a video that follows Robbins as she finally faces her body image struggles and embarks on a journey, becoming the most confident version of herself that she can possibly be.
In the video Robbins reveals,
I have it ingrained in my head that I'm not supposed to wear a bikini. I want to do this because I see other women bigger than me wearing them and I'm like, 'You go, girl.' But if I put it on, I'm like, 'No, girl.'
Robbins decided that it was finally time to start loving herself, "flaws" and all, by not only buying a bikini, but rocking her two piece at a public beach.
After trying on two different swim suits, Robbins decided to go with a black Ashley Graham bikini.
Despite being nervous about what other people on the beach would think of her swimsuit, Robbins walks down by the water, whips off her cover up and struts through the sand in her bikini like a damn boss.
If one thing is for sure, I think we can all learn something about loving ourselves from this beach babe.
Check out the video to see Robbins' inspiring bikini story.