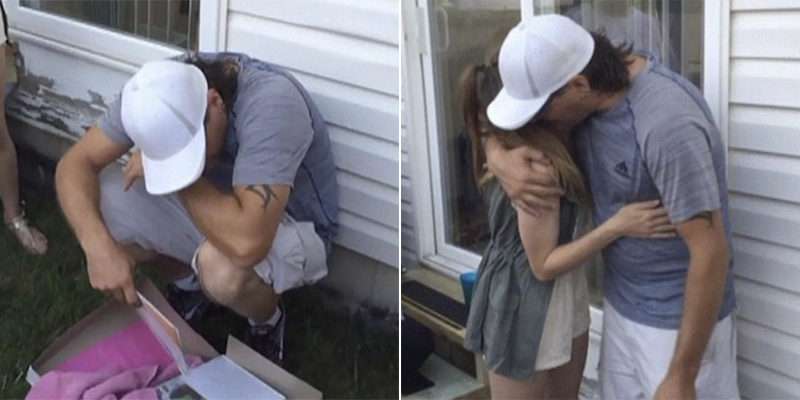 This Video Of A Teen Asking Her Father Figure To Adopt Her Is Everything
Donamix Community
2018-01-20
2721 Views
Society
It was Lauren Hernandez's big day, but she ended up being the one who was giving gifts.
According to Daily Mail, the 18-year-old was celebrating her high school graduation party when she gave a special present to her mother's long-time boyfriend, Joe Losco.
Lauren's mother, Daily Mail reports, later wrote online, saying,
Joe has been in Lauren's life since she was one-year-old… So Lauren decided to do something Joe never expected would ever happen.
What at first looked like an ordinary present from Macy's, draped in sports-themed gift wrap, turned out to be a present of great sentimental value.
At first, Losco pulled out a poem Lauren wrote, which prompted him to give Lauren a hug.
But then, Losco reached down for something else…
…and Lauren appeared to begin preemptively crying.
Soon it became apparent why, once Joe himself broke down.
Lauren had presented Joe with legal adoption papers, essentially asking him to adopt her and become her dad.
The Illinois-based teen, who said she hasn't visited her biological father in over five years, told CBS Chicago,
I never doubted that he was my dad. The fact that it's going to be official makes me happy.
It's no wonder she called Joe her "real dad" in the poem she gave him.
Simply put, this story is everything and will give you all the feels.
Source: elitedaily