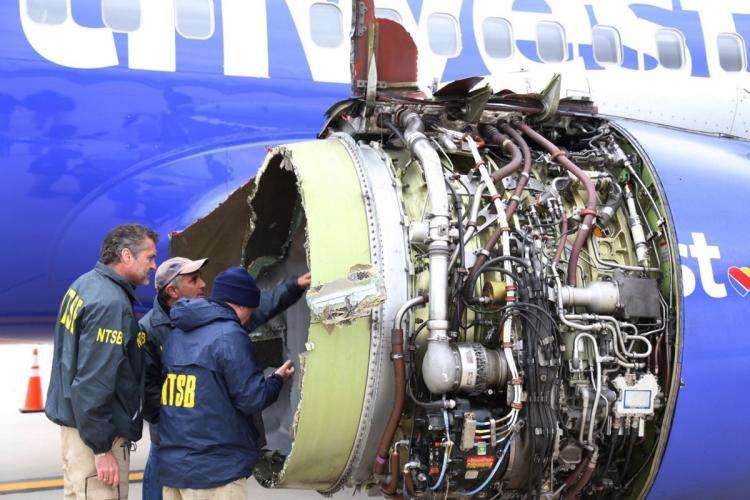 The US Department of Aeronautics Announces the Screening of 220 Engine Aircraft after a Window Crash and the Death of a Female Passenger.
Donamix Author
2018-04-24
2985 Views
News
The US Federal Aviation Administration (FAA) said it had requested the inspection of about 220 aircraft engines after investigators which told that a broken fan blade caused a Southwest Airlines jet engine crash, which led to a window crash and the death of a female passenger.
An ultrasound scan is required within the next six months on the blades of all engines (C.F.M 56- 7B ), which were on a number of the flights.
The head of the Transport Safety Authority, " Robert Samolet ", said that it had begun to separate one of the 24 fan blades from its location, adding that it could not determine whether the incident indicated a problem with the Boeing 737-700.as "Sky News" space channel .
This is the first dangerous and hatmful air crash in which one person has been killed in the United States since 2009.
The" C.F.M 56 " crashed on Southwest Airlines Flight 1380 over Pennsylvania on Tuesday, about 20 minutes after taking off from New York's LaGuardia airport heading for Dallas with 149 people aboard.