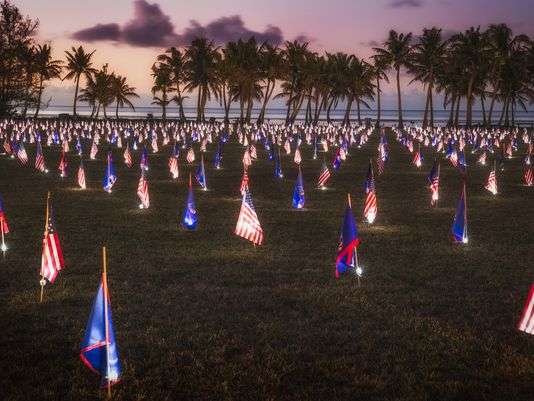 The United States commemorates "War Victims' Memorial Day" with military offers in Washington
Donamix Author
2018-05-29
3264 Views
News
The Americans are commemorating "Memorial Day" today as a tribute to members of the armed forces who sacrificed their lives for their homeland.

What distinguishes this national anniversary is the gathering of tens of thousands of veterans in Washington, DC, who come from across the country on their motorcycles.
This rally is called Rolling Thunder.
On this day, millions of Americans go to more than 130 national and military cemeteries across the country to visit the graves of their relatives and friends who have been buried there and to honor those who lay there.
Also on the occasion, an official holiday in the country, tens of thousands of people flock to public squares in their cities, reminding us of the sacrifices of American soldiers.
The Thunder rally began in 1988, when a group of motorcycle riders from veterans of the Vietnam War decided to go to Washington for a "Thunderbolt," referring to the same bombing ordered by President Lyndon Johnson in 1965.
The commemoration of the anniversary began three years after the end of the north-south civil war, which ravaged the country for four years from 1861 to 1865.
After World War I, the occasion turned from a mere day to remember the dead of the civil war to a feast commemorating the dead and prisoners of US forces on all battlefields.