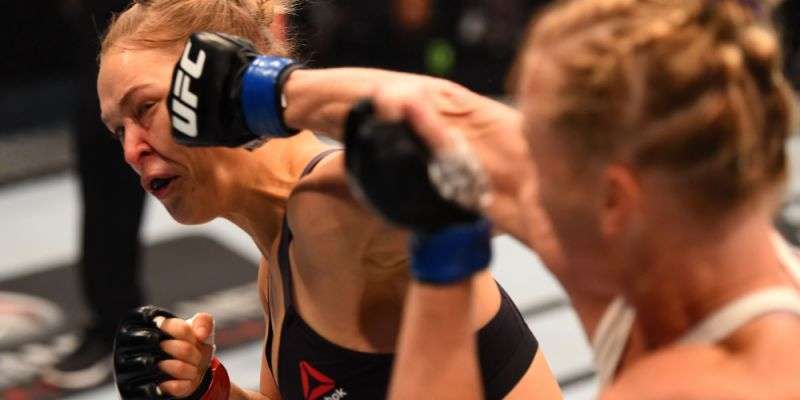 Ronda Rousey Just Called Out Every Girl in Your Instagram Feed
Donamix Community
2018-01-20
2692 Views
Movies & TV
Since the formerly-undefeated Ronda Rousey was pummeled by Holly Holm last November, the outspoken UFC fighter has been laying low as she recovers from the fight that badly bruised her ego.
Now headlining Reebok's #PerfectNever campaign, Ronda is publicly celebrating her own imperfections — namely her defeat — but also calling bullshit on other women's seemingly perfect Instagram feeds. In an essay she recently penned for Refinery29, she wrote:
"I scroll through my phone like everyone else. I see the world filtered and duckfaced like every other woman does. And sometimes I'm almost convinced that's real. But it's not. The curated lives we see every day are fake. The perfect angles, the perfect outfits, the perfect lighting. That's not reality," she wrote.



While Ronda is, in effect, calling out literally every human being with an Instagram account — so sue me if I filter the fuck out of my photos! — she speaks to a much greater issue. The desire to put forth your most perfect self creates a culture of competition that leaves us all feeling terribly inadequate, ultimately draining whatever confidence you started with. It's not a problem that's bound to go away with an essay or commercial campaign — but definitely worth thinking about the next time you're toggling between Clarendon and Valencia, or feeling a crippling sense of insecurity as you scroll through your feed. That Instagram perfection is a facade and we all deserve to give ourselves a break.