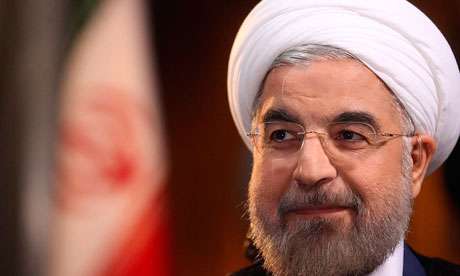 President of Iran Mocks the Nuclear Talk between America and Europe and Describes Trump as A "Trader"
Donamix Blogger
2018-04-29
2052 Views
News
Iranian President Hassan Rouhani on Wednesday ridiculed US-European discussions over the nuclear deal with Iran and called US President Donald Trump a "trader" lacking the qualifications to deal with a complex international treaty.
Rouhani spoke after French President Emmanuel Macaron to Washington in an effort to persuade Trump not to give up the deal made in 2015, under which Iran reduced its nuclear program in exchange for sanctions.
"They said that we want to take a decision on a seven-party agreement with the leader of a certain European country," Rouhani said in a televised speech broadcast on state television. "Why? What right? "
Rouhani ridiculed the US president, who described the deal as one of the worst negotiated agreements and threatened to re-impose US sanctions on Tehran next month if he didn't reform what he saw as terrible flaws.
"You have no background on politics, you don't have any background on the law, you have no background on international treaties, how can a trader and a contractor make judgments about international affairs?" He referred to Trump's professional career as a real estate entrepreneur.