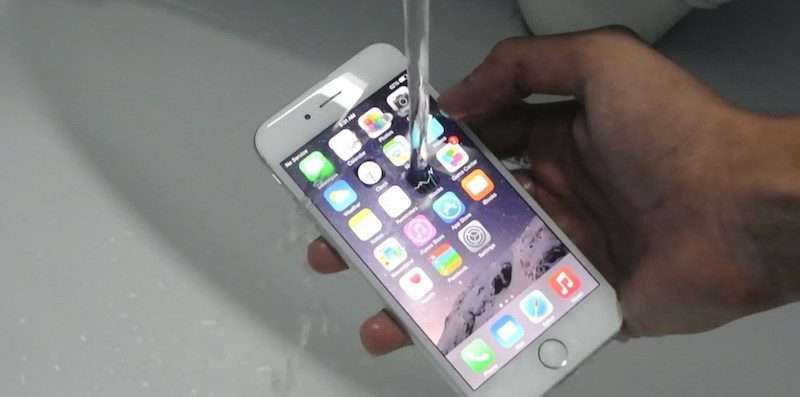 Our Lives Could Change Forever: New Pics May Prove The iPhone 7 Is Waterproof
Donamix Community
2018-01-20
2488 Views
News
NO. WAY.
We're hearing this rumor and that rumor about the iPhone 7. But this latest piece of Apple news blows everything else out of the water — quite literally.
A patent filed last week by the tech giant suggests staff is working on a way to make underwater pictures look good.
This, in turn, surely means Apple must already be working on a waterproof handset.
If this is true, Apple, then all is forgiven. It would be like groveling to your ex to take you back because you've suddenly fallen in love with him or her again.
The patent is titled, "Method for Color Balancing Underwater Photography."
The description is pretty vague, but it explains Apple is looking for a way to "receive and edit image data of an underwater scene in a digital image in order to remove undesirable tints from objects in the scene."
It goes on to describe how the aim is to remove these tints so the coloring of people and objects in the underwater landscape appear more realistic.
The waterproof rumor would marry up to speculation the next iPhone won't have a headphone jack.
Blueprints purportedly of the next generation model, picked up by French website NOWHEREELSE, appear to confirm a second row of holes will replace the headphone jack.
Many think this will join forces with the original speaker to make a boombox-style iPhone sound system.
But in these leaked documents, a key appears to label the holes as "microphone."
When you look closer, B1 and B4 on the design document read "Mic 1" and "Microphone 1 mesh."
The evidence for a waterproof iPhone is stacking up ahead of the rumored released date September 16.
We love you, Apple. Take us back! I swear we can change for you.
By: Oliver McAteer
Source: elitedaily