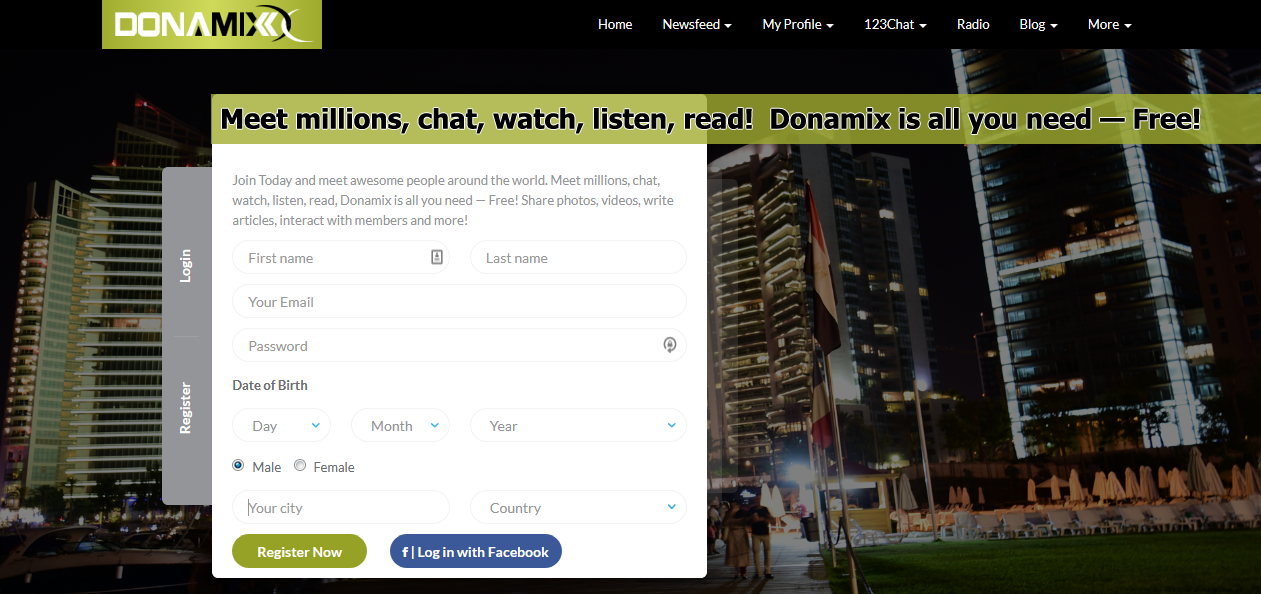 New Website Design Launched!!!
Donamix Community
2018-02-08
2878 Views
News
Hello everyone.
We are pleased to announce today that our newly redesigned website is launched with a fresh new look and compatible on all devices. You can now easily browse from your mobiles!

It isn't final yet and we are still working on it but it will be 100% launched very soon
We have taken great care and long time to update and improve all of the features on this site and will continue to work aggressively on updating the site to geared towards providing excellent services, superior communication, and bringing people together at one platform.
Its social services do wonders. As a large scale social community, Donamix keeps on offering high-end services, so that the users could experience a new feel of life. Amazingly, everything we offer is absolutely free of cost!
Please leave your comments below. We appreciate your feedback.
UPDATE: We have decided to hold off on 123flashchat service due to technical issues. In order to maintain website stability and security, you can only enter as guest or register once to 123flashchat service in case you will use it. Enjoy, Have fun and Be safe!