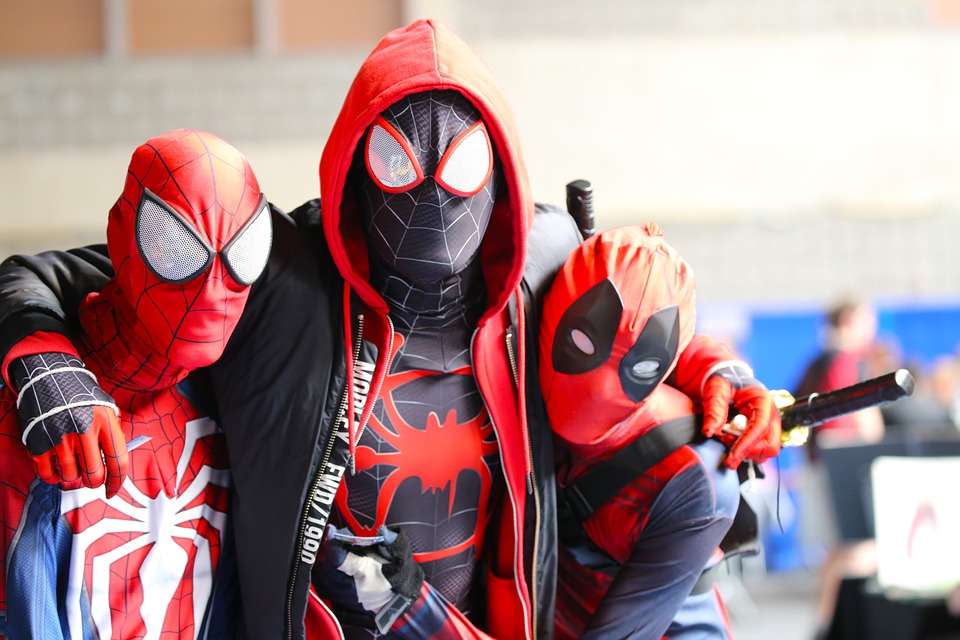 5 Classic Pieces You Cannot Resist Even In 2020
Just American Jackets
2020-11-13
13396 Views
Fashion
Taking inspiration from the classic Movie Jackets is a fun way of adding variety to your attire. If you want to play with different styles and articles, binge to the classic movies you feasted on in the last couple of decades. There is a different type of charm in the vintage pieces you can never turn away from. They are particularly jaw-dropping when you give them a chance to stand out from the throngs of contemporary pieces.
This year, many new designs made their way to the top of the trend lists. But even then, there were some pieces no one could bid farewell to. Their timelessness is the reason they withstand passing trends and designs and have made a separate legacy from their unique design. Before you go further into the depths of vintage wardrobes, know that there is a lot to skim through. This compact guide will help you establish some priorities before you dive in!
Top Gun Jacket
Maverick's signature apparel, this one will be making another appearance on screens as a new Maverick movie makes it to the big screens next year. Viewers of the original film have mixed emotions, but nothing can be said until the movie is screened. This jacket became a symbol of sentiments and admiration for the hero of the amazing movie.
It is a thickly insulated jacket perfect for harsh winter weather as it comes with quality leather fabric. Pair it with dark denim jeans and trainers and rock the streets with a magazine cut outlook. There are few apparels that require minimal work; this is one of those gems!
Café Racer Jacket
Another classic and another iconic leather piece, turning your face away from this in a collation, is a difficult task. A diva will have a couple of these for sure! Café Racers are more like classic biker jackets, but they come with little variations here and there. They are highly functional and thoroughly detailed with important features.
This is the reason these jackets are still so famous in this era. 2020's fashion is all about utility, and these jackets fit in just right. Whether you pair it with denim jeans or sweats, they look equally chic and worth every penny!
Quilted Leather Jacket
Quilted jackets are a must-have for this season. Without the magic of this design, slaying in the dreary winter weather can be a tiring job. If you want to be at your best at all times, keep this article in front of your wardrobe. Throw it over any casual or semi-formal attire and watch things turn for the good.
The comfortable insulation of leather keeps you warm and snug, while the quilted texture of the jackets provides a cocoon-like feeling. Indeed it is a great invention of mankind! Nowadays, selectively quilted jackets are also being produced with patches on the sleeves of pockets!
Vintage Denim Jacket
A lightweight jacket for all your daytime events, denim jackets are a vintage article you can wear for a very long time. A timeless attire, it can withstand possibly all the upcoming trends as well with its sassy looks. Denim jackets work fine in other seasons and make them a highly sought-out article throughout the year.
There are baggy style ones, cropped ones, and the silhouette you are comfortable with. If you want an oversized silhouette, go for a bigger size and enjoy that drop shoulder look!
Shearling Trimmed Collar Jacket
Shearling looks pretty chic, and when it's neatly trimmed around the edges, it looks even more sophisticated. A trimmed style on the collar and cuffs of a leather or denim jacket will add to your charming personality. When you want to experience winters in the coziest ways, opt for these warm and snugly pieces.
Not every article is snow land appropriate; if you plan on taking a winter vacation to a hill station covered in snow, choose Film Jackets worn in similar surroundings!